This store requires javascript to be enabled for some features to work correctly.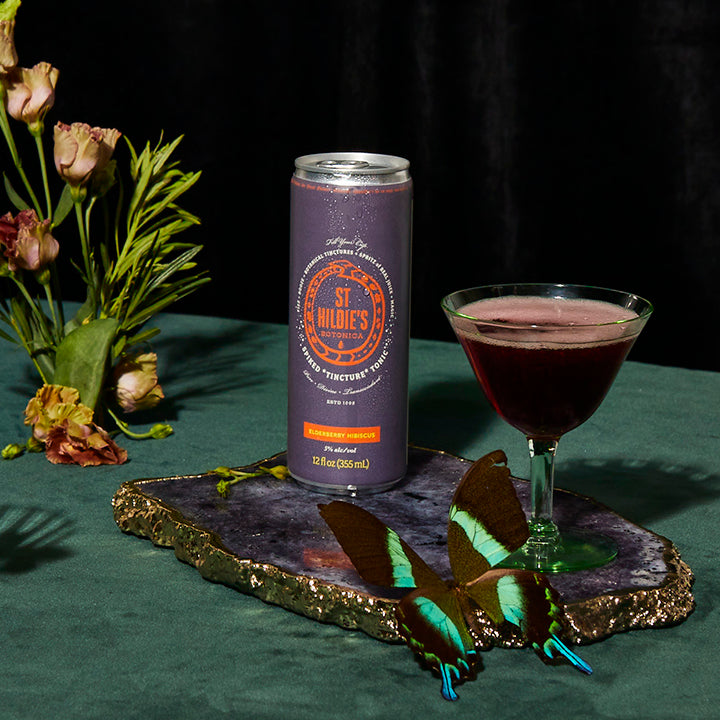 ELDERBERRY HIBISCUS
The luscious juice of the magical elderberry mingles splendidly with hibiscus in this delightfully light & tart concoction. Hints of lime and pear round it out for a subtly sweet and balanced imbibe. A whisper of pink Himalayan salt adds to its captivating complexity.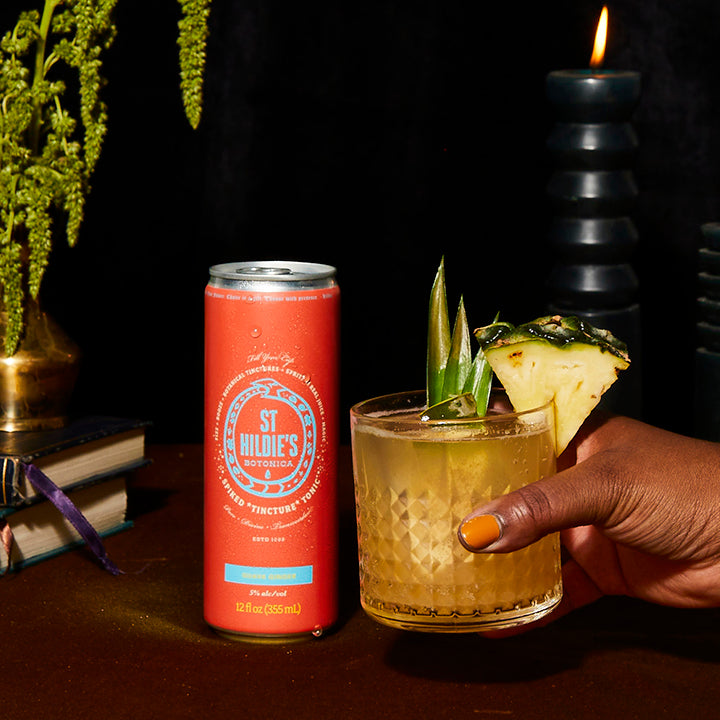 Guava Ginger
Tropical, vibrant and fresh, Guava Ginger is a sensual mingling of guava and pineapple, dancing to tingling tiny bubbles that bear a bouquet of spicy ginger. The long finish leaves you with the satisfying heat of cayenne pepper.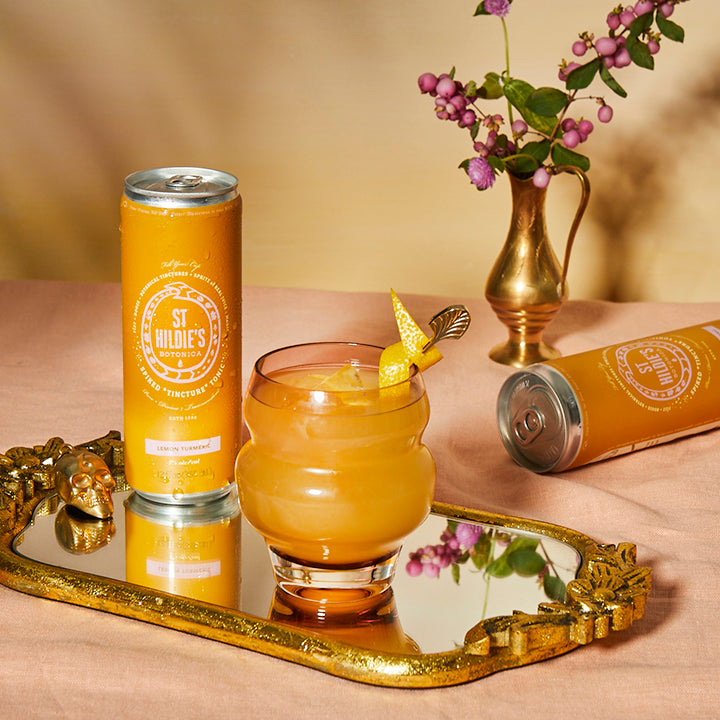 Lemon Turmeric
Grounding Turmeric is the subtle foundation that launches into a bright burst of citrus. Hints of subtle ginger float on a bed of tiny bubbles, and linger on the palette. Transcendent lemonocity. And utterly quaffable.
About St Hildie's Botanical Spiked Seltzers
Tip Before You Sip

St Hildie's are made with only real botanical ingredients, and they sometimes settle. Gently tip the can before you pop it open to get the perfect mix. Cheers, friends.
Botanical Extracts

We use a beautiful combination of Lemon Balm, Holy Basil and Eleuthero in each of our recipes.
Fun Facts

• Made with Only Real Botanical Ingredients

• Sips Like a Craft Cocktail + an Elevated Spiked Seltzer Had a Baby

• No Added Sugar

• Gluten Free

• Made with Organic Ingredients

• Award-Winning Flavors

• Effervescent, light carbonation
PACKAGING

• 12oz slim cans

• Infinitely recycleable aluminum cans

• FSC certified cardboard Carton

• 12 pack contains 1 4-pack of each flavor, 

• 24 pack contains 2 4-packs of each flavor